The pumpkin seeds we planted in late June have grown into lush vines with leaves the size of a Direct TV satellite dish.  And those vines have given birth to pumpkins.  Over the next 10 days we'll be harvesting and storing them to properly cure.  I thought it would be fun show the reader some  pictures and provide some info about the varieties we've grown.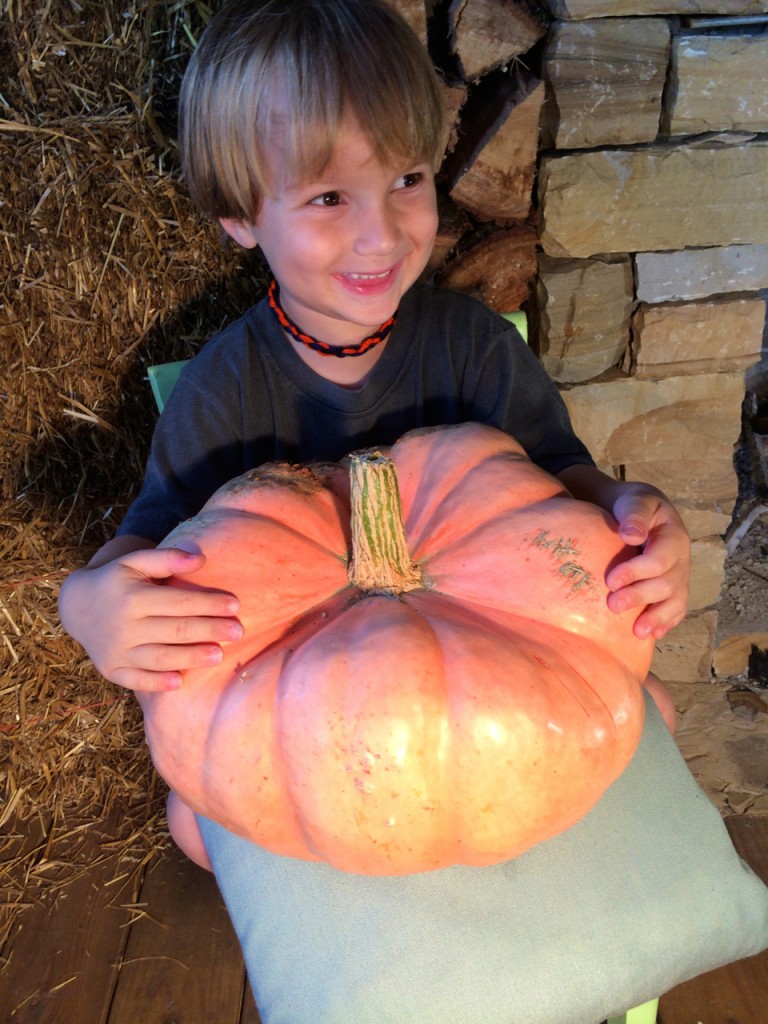 Henry is holding a Porcelain Doll Pumpkin.  These pumpkins exhibit deep ribbing with an almost square appearance and exotic pink exterior. Porcelain Doll's deep-orange, sweet flesh are good for pies and soup.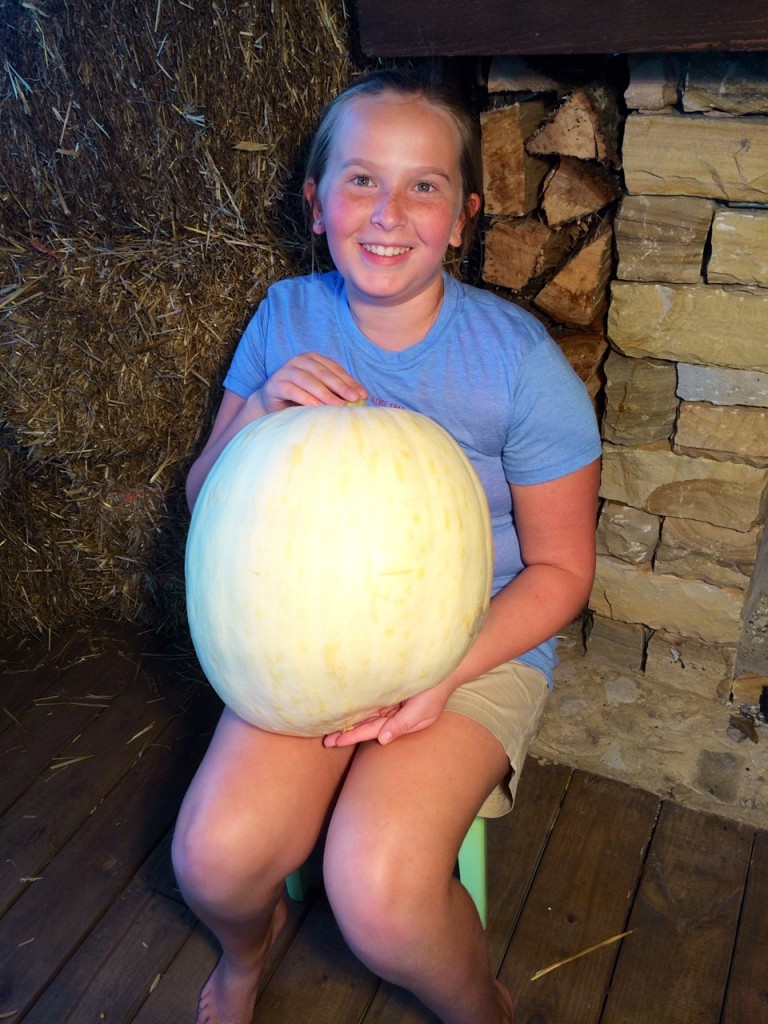 Camille is holding a Full Moon Pumpkin. This enormous, white pumpkin is the second biggest in our pumpkin patch. Maxing out at 48 inches tall and 30 inches in diameter, this smooth-skinned behemoth weighs  30-60 pounds!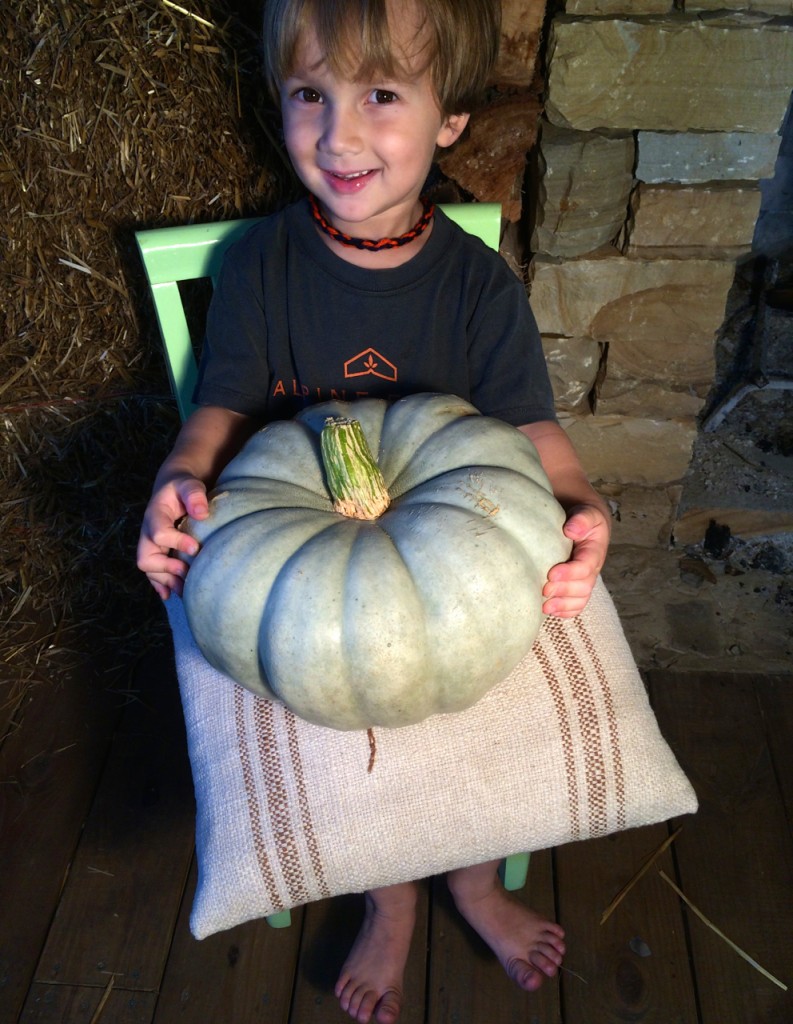 Check out the Jarrahdale Pumpkin. It may look like it escaped from a Tim Burton movie set, but it's actually an Australian heirloom. Its silvery bluish-grey color and drum shape with deep ribbing make it perfect for a unique display. Carve it or bake it like any other squash. Its golden to orange colored flesh is nutty, sweet, and stringless. This one can store for a long time.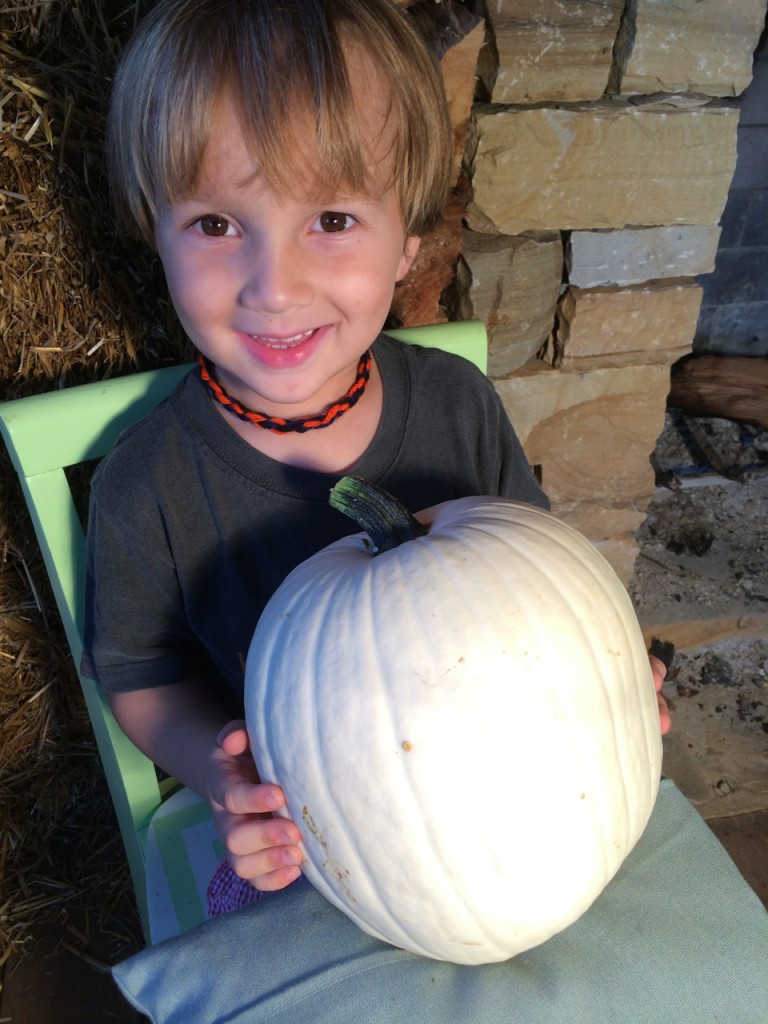 I think this Cotton Candy Pumpkin might be my favorite of the group.  Its a small, perfectly proportioned white pumpkin with white flesh.  Cuteness.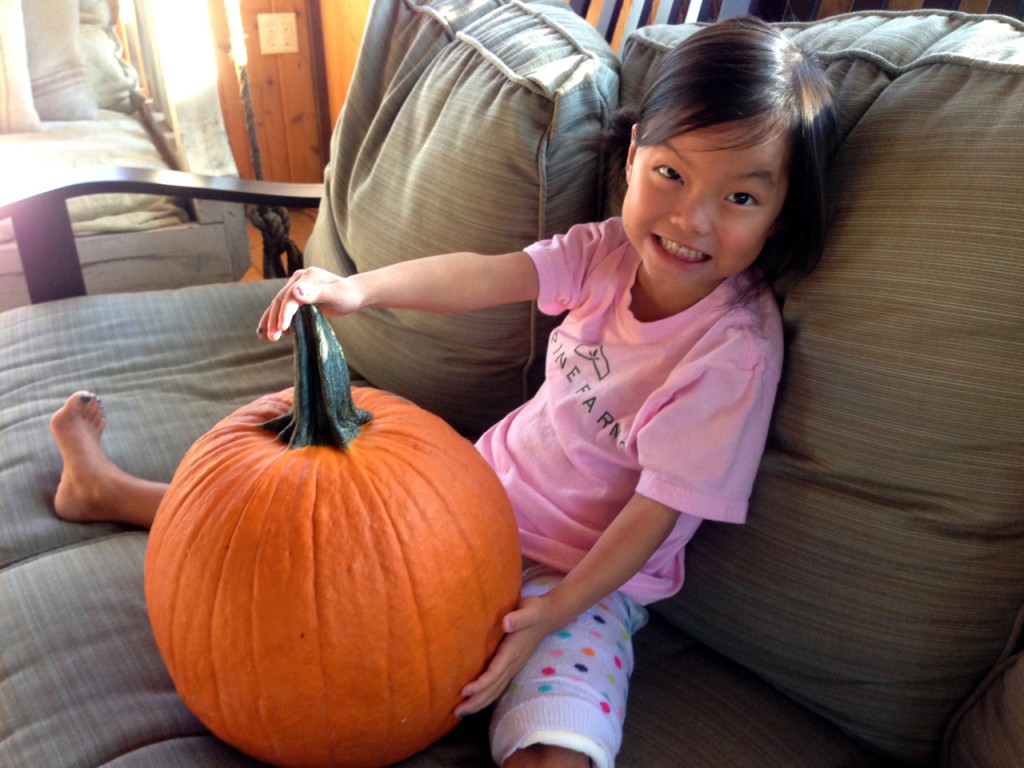 Mei Sims' loves a good Jack-o-lantern Pumpkin. We'll have over 400 available with extra large stems.
Finally, check out this big guy (my cowboy hat for perspective).  He's so big that we had to put him on a pallet while he keeps putting on the lbs.   These are called Dill's Atlantic Giants and they can grow 500 lbs +.   We'll have 10 or so of these and most will be 50-150 lbs. We're happy to help deliver.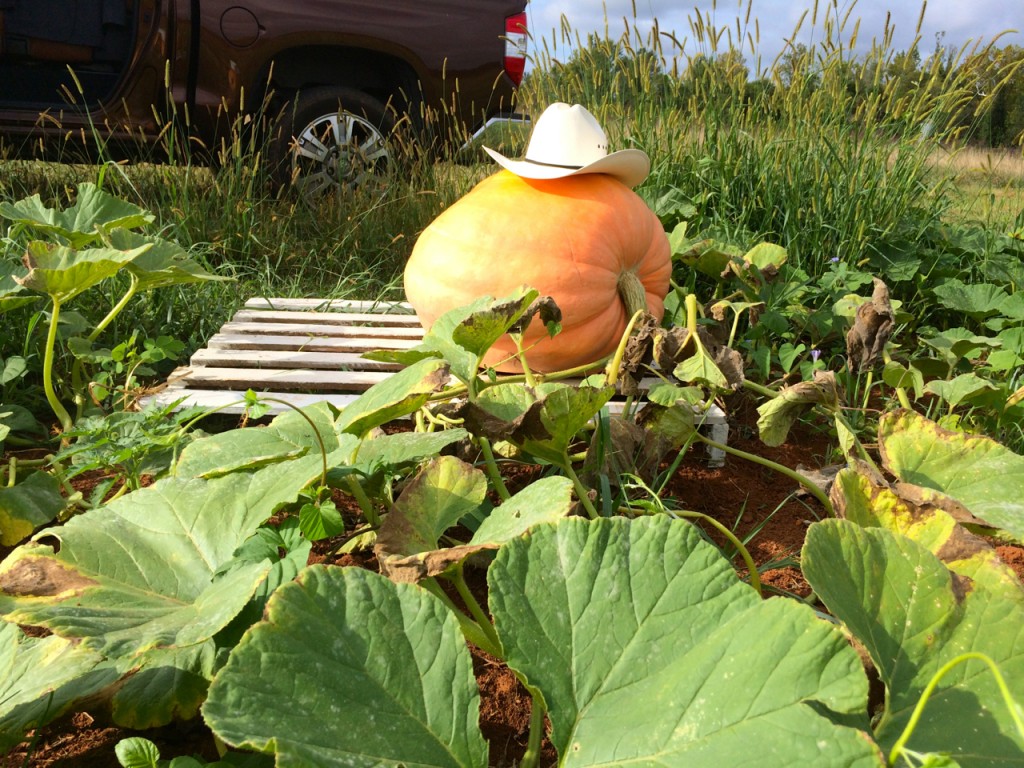 The Pumpkin sale will be at our home in Vestavia, 2445 Chestnut Road on Friday the 3rd from 3-6 and Saturday the 4th from 9-2.  We'll also have some cool Alpine Farms T-shirts for sale.